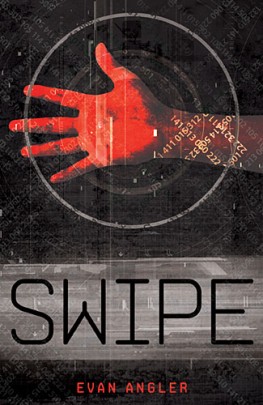 In the ten years since it had been implemented, the Mark had quickly become the capstone of a childhood well spent, the crowning achievement in a young man's or woman's life, the opened door to adulthood and independence. Logan couldn't wait to see how it looked on Lily's wrist when she got back.
"Wish me luck," Lily said as she walked out the door...
That was the last anyone saw of Logan's big sister, Lily.
Five years later, Logan Paul Langly is only a few months away from his thirteenth birthday and getting the Mark himself--and he's terrified. He's not just afraid because his sister, Lily, was what the government referred to as a "flunkee," and the Mark didn't "agree" with her. No, Logan is afraid because he knows...he's being watched.
Erin Arbitor is not happy. She and her father had to move away from her mother and the happening, capitol city of Beacon to the podunk town of Spokie all because of her dad's "government work." Erin is willing do anything to move back home and see her family reunited and happy again, so she decides to investigate the project her dad is working on in the hopes that, if she can help, they can return home faster. With her new, sort-of friend, Logan, Erin uncovers more than she bargained for, and in the process, Logan and Erin realize their lives will never be the same again.
Swipe
by
Evan Angler
unfolds like a movie, following several point of views, though Logan and Erin are the primary characters. The two main groups of focus, DOME, a government agency, and the Dust, a Markless rebel group, each have secrets and motives that make perfect sense to them and they each think they are perfectly right about what they believe in, though their way of handling certain situations may be a bit off. I thought these groups and the characters were handled pretty realistically, though the middle-schoolers sometimes seemed older than they were. However, I think it might be understandable, considering the world they live in, where they have to mature much more quickly. And I have to give Angler props for his world building. It was very clear and interesting to read about his futuristic world and society.
Dystopian fiction for middle-schoolers is a first for me, and I enjoyed it. All of the characters, especially Logan, grow because of their experiences in this book, and Angler has left plenty of room for more development as well. The ending took a sudden twist that I kind of saw coming but also made me realize that Swipe was only the very beginning of an even bigger story that I look forward to diving into.

* I would like to thank the publisher and author for sending me a free copy of this book in exchange for my honest review.
Genre: Dystopian/Middle School/Mystery
Ages: 12 and up
Pages: 273
Publication Date: 2011
Part of a Series: Book 1
Check out Swipe's awesome trailer:
Team Novel Teen is a group of bloggers dedicated to spreading the word about clean teen fiction. Check out other posts about
Swipe
by Evan Angler by clicking on the links below, and check out
www.NovelTeen.com
for more information about Team Novel Teen.