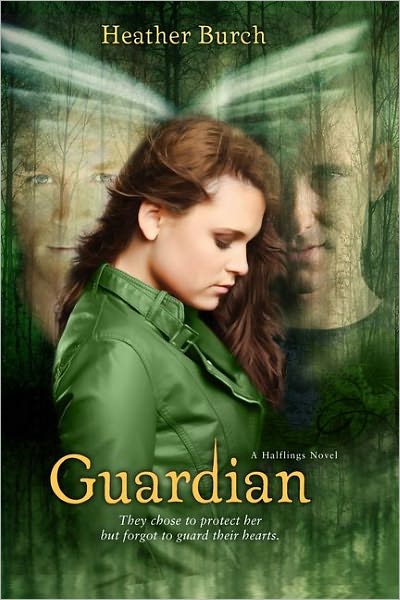 "You have to know the nature of the one you serve. We have no promise of tomorrow. But we know the character of the One. Our ability to do what we do is rooted in our faith in him."
Nikki looked down... "I've never had faith in anything except what is tangible. I doubt I ever will."
Nikki Youngblood's life has been turned upside down. Her parents are dead and she's abandoned her guardian, Damon Vessler, to stay under the protection of the guardian angel, Will, and the Halflings-- Mace, Raven, and Vine. Unfortunately, Nikki is in love with both Raven and Mace, which is only made more awkward by the fact that all of them are going to be on a small boat bound for Europe with half a dozen other Halflings. Excuse the pun, but Nikki definitely feels like a fish out of water.
Besides the tug-of-war feelings between Nikki and the guys, she's also struggling with her newly-discovered role as a Seer and trying to embrace faith, which is crucial for her journey. Pulled in many different directions, Nikki makes a decision that changes the course of her life entirely, and not for the better.
Several reveals in
Guardian
by
Heather Burch
I saw coming, but the
way
they were revealed I didn't expect. The start of the book was a bit hard to wade through at first, mainly, because I'm not a huge love triangle fan and the beginning was
very
heavy on the painful feelings between Mace, Nikki, and Raven. However, the way Burch adds a couple twists later balances the book enough for me to be satisfied.
The twists involving Nikki were especially heart wrenching, but I believe they helped in deepening her character. I'm anxious to see how her story pans out in book three, Avenger (which is aptly named, by the way). Also, I actually liked Mace and Raven better in Guardian than in Halflings. Mace's character felt a bit more fleshed out and three-dimensional, and Raven's conscience and vulnerable side were more evident in this installment. Some of my favorite characters though were the minor ones, especially sarcastic and awesome Zero. I mean, can we have a novel just about him?
The only thing I found a bit confusing and frustrating was trying to understand the fate of the Halflings. I'm curious to see how Burch will approach this in the conclusion of the series. Guardian is a bit darker than its predecessor, but I liked it even better. The character arcs are a bit deeper and the story is gaining an almost breathless momentum. I'm looking forward to discovering more answers in Avenger to the many questions that arose in Guardian, including two majors ones: What is the character of Nikki, and who will she serve?
Genre: Young Adult/Contemporary Fantasy/Romance
Ages: 15 and up
Pages: 320
Publication Date: October 2012
Part of a Series: Book 2 (Halflings series)
*I received this book courtesy of Netgalley in exchange for my honest review.
Read my review of Book 1,
Halflings
here
.
Extras: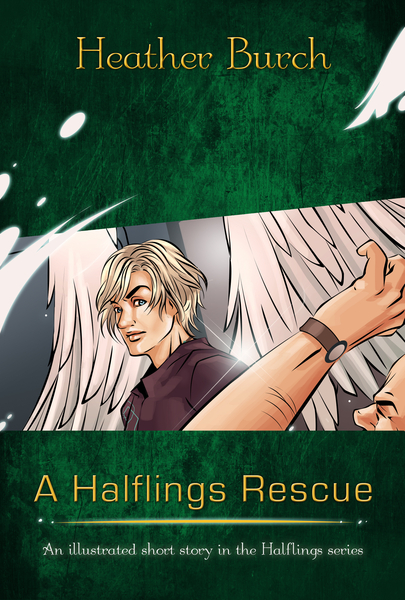 Check out the FREE ebook,
A Halflings Rescue
, that takes place between
Halflings
and
Guardian.
It's a fun story
!
In this free illustrated short story from the popular Halflings series by Heather Burch, Nikki and the Halflings team intercept important information regarding the kidnapping of Hollywood's hottest teen celebrity, Mandy Mosen. Will they be able come to the young starlet's aide in time, or is Mandy's fifteen minutes of fame about to end? Includes a bonus first chapter from Guardian, the next full novel in the Halflings series!
Trailer: