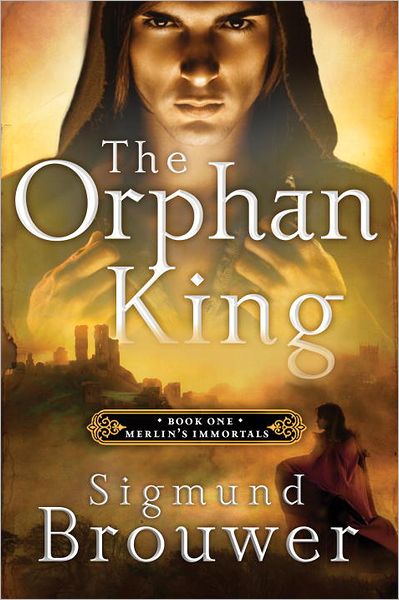 My prayer was to watch you grow into a man and become one of us, one of the Immortals. You will help us destroy the circle of evil.
The oath Thomas gave his mother on her deathbed to one day understand and destroy the evil that forced them into exile now directs his life. Smart and handsome, but young and a bit naive, Thomas escapes from the monastery where he's spent his entire life to accomplish this purpose.
On his journey, he encounters several people who play significant roles in his life: William, an ex-Knight Templar, who becomes a grudging mentor; John, a percocious boy with surprisingly helpful pick-pocket skills; and two mysterious young women, the mute Isabelle and the scarred Katherine. One has captured Thomas' attraction; the other, his heart. Finally, an old man who keeps appearing and disappearing seems to know more about Thomas' purpose than he does, but what exactly does he want? As Thomas draws closer to the first stage in his plan--capture the impregnable castle, Magnus--intrigue entwines around him, and he discovers not everything, nor everyone, is what it seems. And who exactly are the Immortals?
My recent fascination with Camelot, King Arthur, and Merlin caused me to buy this book. While
The Orphan King
by
Sigmund Brouwer
is set after the Age of Camelot, several references to Arthur and Merlin hint that the classic legend will influence this new story, which is legendary in its own right. While the first half of the book felt a little slow to me, the second half flew by. I couldn't turn the pages fast enough (or tap the pages since I got the ebook). It's the kind of book that slowly unwraps layer by layer different aspects of each character and elements of the story that hint at something big beneath the surface that's trembling to break through.
Apparently, some events in The Orphan King appear in Brouwer's books, Magnus and Wings of Dawn, which he released twenty years ago, but he wanted to approach the story with new perspectives. I haven't read the original books, but The Orphan King is great on its own. Swirling with mystery, it's a coming-of-age tale that thrusts you into a time and place that lingers, even after you set the book down.
Genre: Historical Fiction/Adventure/Coming of Age
Ages: 12 and up
Pages: 224 (Paperback), 171 (ebook)
Publication Date: July 2012
Part of a Series: Book 1 (Merlin's Immortals)