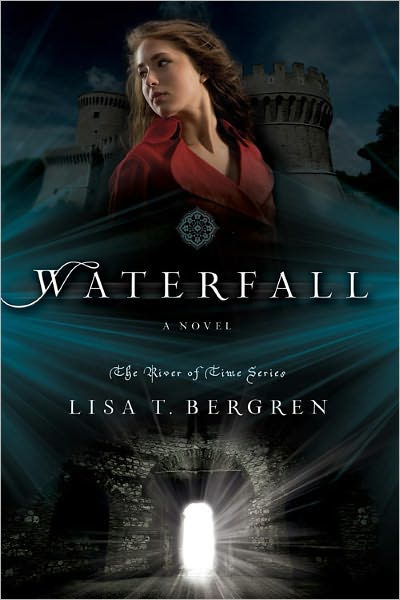 When 17-year-old Gabi Bertarrini and her 15-year-old sister, Lia, discover a mysterious time portal that transports them back in time to medieval Italy, they are thrust into an adventure that changes their lives forever. Lost in history, the two sister unwittingly become heroes and prime enemy targets in a war between Siena and Firenze. They also become the targets of affection to two handsome and chivalrous young men, Marcello Forelli and his cousin, Luca. Throughout the whole journey, Gabi is stretched physically, emotionally, and spiritually as she discovers what it truly means to live.
Buy
Waterfall
here
.
There are some books you like, some books you love, and some books you live. The
River of Time
series by
Lisa T. Bergren
is definitely in the "books you live" category. I picked up
Waterfall
and
Cascade
in a bookstore one day because I was drawn in by the beautiful covers. The back summaries and first chapter of the first book intrigued me, so I randomly decided to buy both books, which is NOT normal for me. I usually thoroughly research a book before I read it, and even then, I usually buy just the first book in a series then the rest later. But, boy, am I glad I bought both (and
Torrent
when it released)! For one, there's a cliffhanger at the end of each book, and two, the story is just beautifully epic and amazing.
Buy
Cascade
here
.
The characterization is great. I love how Gabi is a strong yet vulnerable heroine. She doesn't have all the answers, but she honestly thinks things through carefully and approaches situations in a smart and realistic manner (most of the time!). One of my favorite parts of the series was the relationship between Gabi and her family. They have their moments of disagreements, but they genuinely love each other and get along. Parents actually take part in adventures rather than being kept in the dark. I found the family dynamics refreshing. Bergren paints her characters, story, and setting of medieval Italy like a fine oil painting in 3D. It's lush and gritty and real--full of light and dark.
Buy
Torrent
here
.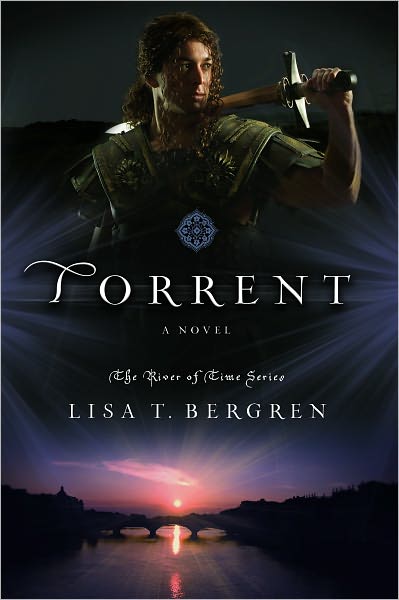 I'd like to end this review with one of my favorite quotes from
Torrent
which I believe describes the series perfectly:
"I think the trick to living fully," I said, thinking through each word, "is to appreciate what we have, day by day, regardless of what we know
might
come our way...If I live life in fear of what might be, how can I truly live my life to the full in the present? And if I do not give myself to the day, to hope, to life, what do I miss?" I raised my eyebrows and shook my head. "Life itself, I think. At least the way I wanna live it."
* Make sure to check back in a couple weeks for my review of the two novellas in the River of Time series (
Bourne
and
Tributary
) and a
special character interview
with the four main characters: Gabi, Lia, Marcello, and Luca! :-)
Genre: Romance/YA
Ages: 15 and up
Pages:
Waterfall
(369),
Cascade
(399),
Torrent
(388)
Publication Date: 2011
Extras:
--Become a part of the River Tribe by liking the "River of Time Series" on Facebook. There are constant updates about the series and it's just fun to hang out with other River of Time fans. Also, several main characters from the series, including Gabi, Marcello, Lia, and Luca, have their own Facebook accounts, and when they update every so often it's usually veeerrry interesting and entertaining. ;-)
--Check out the book trailers for
Waterfall
and
Cascade
: